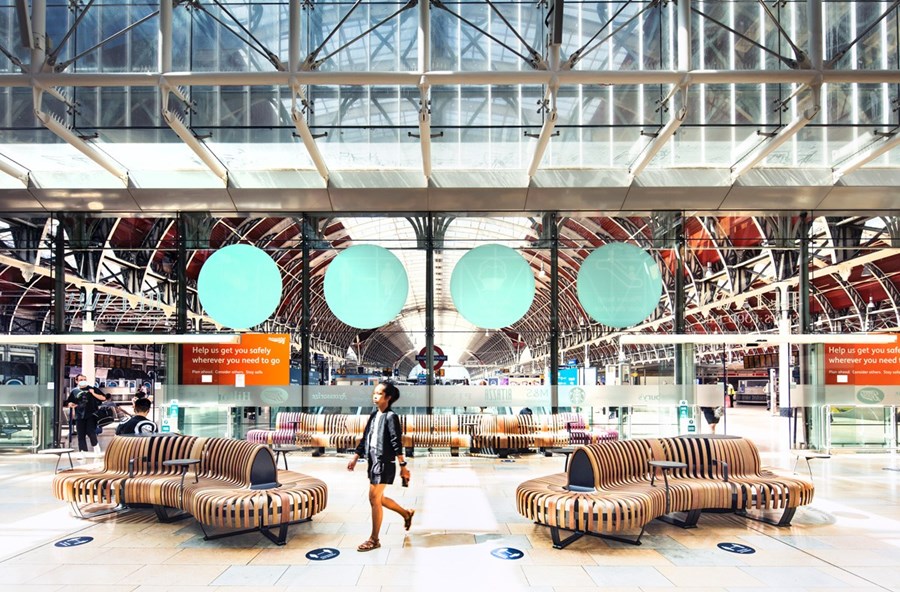 Inspirational Social Settings…
Nova C gives you the flexibility and freedom of design through modularity to create configurations as unique as your space with the potential to offer room for both interaction and privacy.
Using Planters and Dividers…
Social distancing will be with us for some to come and one effective way of ensuring the public adhere to this, is to use dividers and planters to split up and partition the seating.
Using Different Colours…
Another creative way to zone your social seating and encourage social distancing is through the use of colour.  We have a wide range of colours available and these can be used in a range of creative ways.
Modern and Flexible…
The design of the bench shapes a seamless seating line for natural flow control.  The small footprint makes efficient use of the space. And the configurability also goes into colours and accessories – every project can be unique.