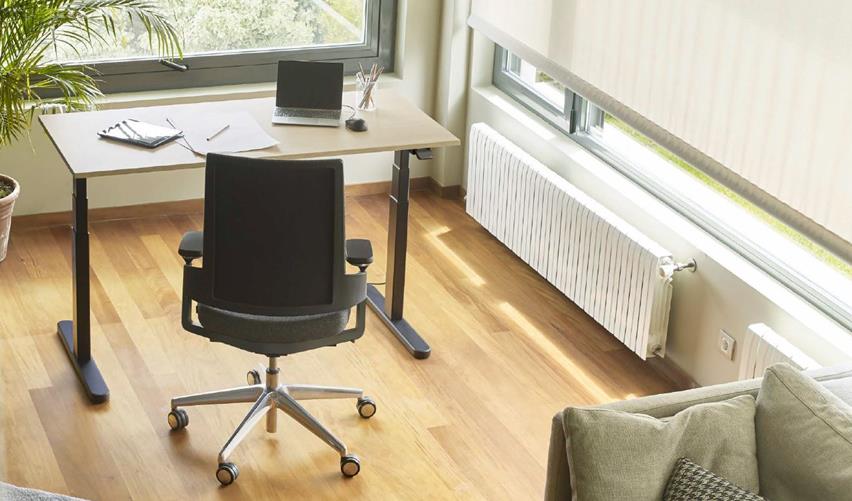 Making the most of remote working…
With many of us still working from home, the challenge of remote working is still as big as ever.  Creating an environment that is conducive to working effectively requires quality furniture and clever planning.  From the perfect operator chair to minimising disruption, we work closely with our clients to develop your ideal office space at home.
Contemporary Solutions…
Whether working in the office or working at home, we have a variety of solutions available.  We have a wide range of desking solutions, meeting tables, operator chairs, meeting chairs and much more, available in a range of sizes, colours and options. 
Finding your Ideal Chair…
For every person, there is the perfect chair.  Whether this is due to increased lumbar support, added comfort, greater height adjustability or simply because it's a good fit, we have the right chair for you.
Getting away from the Desk…
Whether in the office or at home, it is vital to create informal spaces to work or meet, that are away from the desk.  From simple seating areas to reconfigurable meeting and collaboration spaces, we have solutions for every home office space.
Flexible Solutions..
For a lot of us, space is at a premium, so furniture that is flexible and practical is a must.  For example, meeting tables that can be easily folded, moved and stored.