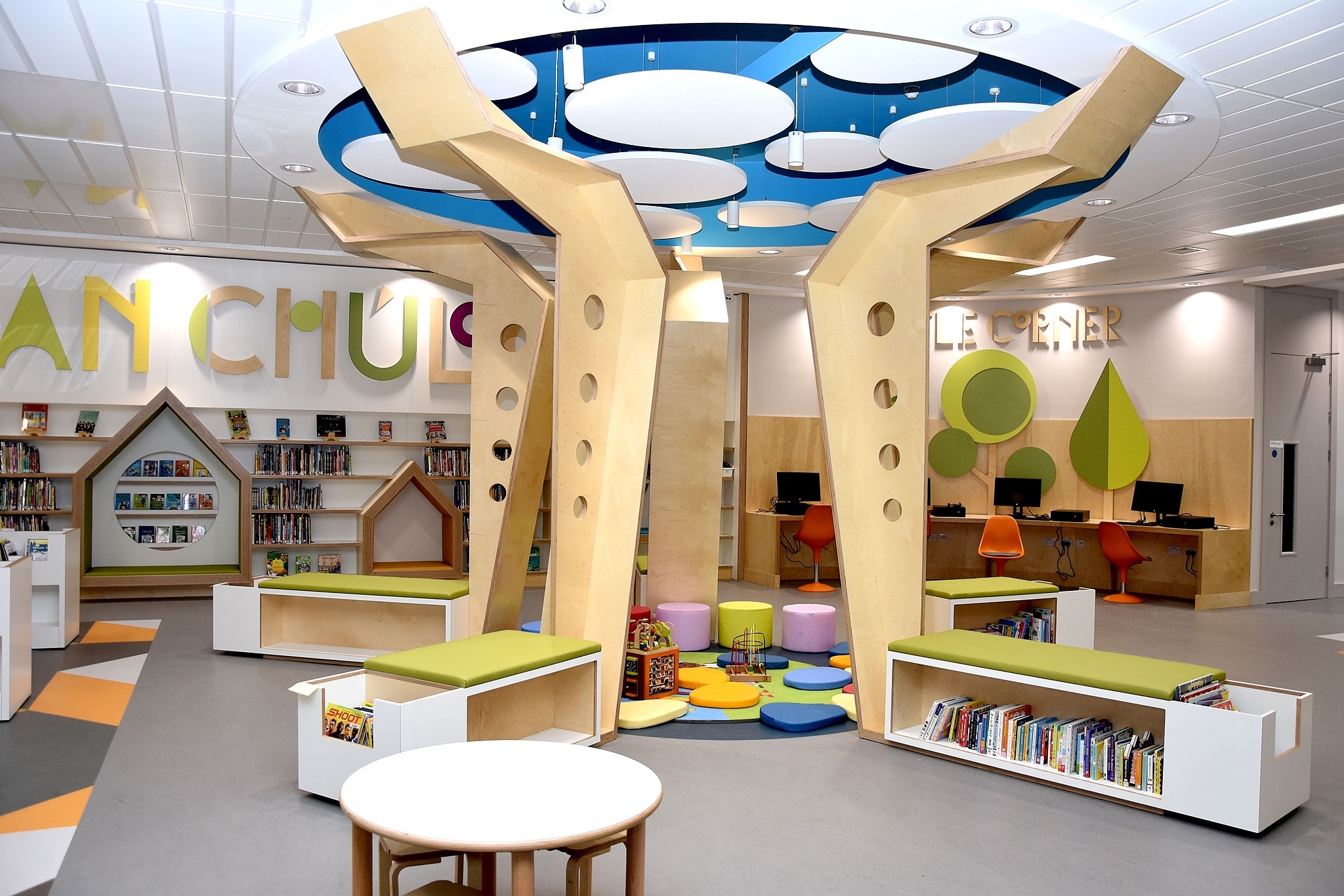 LIBRARY SPECIALISTS
After a tough time for everyone over the last year, we are finally starting to see light at the end of the tunnel.  Now is the perfect time to make those updates and upgrades to your library space.  At Work Rest Play we are experts in the design and supply of modern library furniture and shelving.
SHELVING
Our shelving ranges consist of everything you need and more.  From mobile shelving to functional end panels. coloured shelving to integrated technology, we supply and install shelving that is tailored to the needs of your staff and visitors.
CHILDREN'S FURNITURE
We specialise in supplying creative and innovative children's furniture that will enhance and elevate your space.  This includes a range of bespoke options such as curved kinderboxes as well as many solutions that encourage playing, reading and socialising.
SEATING
From contemporary statement seating to study booths and pods, innovative teenage seating to kids tables and chairs, we have a wide range of incredible seating options that can be made in many colours and sizes.
SENSORY SOLUTIONS
Sensory walls, panels and solutions are the latest addition to modern libraries.  At Work Rest Play we create stunning, bespoke sensory solutions that are tailored to the aesthetic and requirements of your library space.