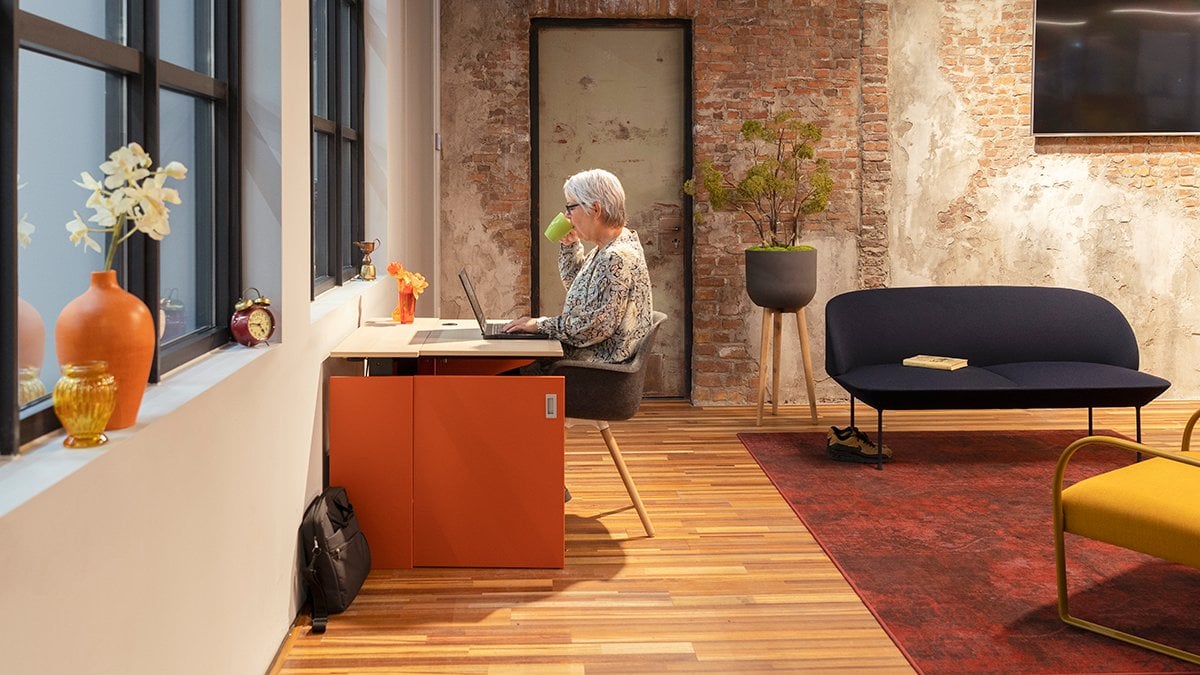 HOMEFIT: MODERN WORKING
HomeFit is an ergonomic sit/stand desk stored in a small cabinet that comes in a range of modern colours.  It is the ideal solution for those of us working from home, and fits seamlessly into any home environment.  HomeFit comes fully built in a box, complete with a cable and plug, so just plug in to the wall and you're ready to go.
HomeFit Features:
sit/stand desk, adjustable in height between 68 and 118 cm frame
the frame and height adjustment is made of black metal
aluminium handle
doors fitted with castors for easy opening and stability when opened
convenient metal storage tray for laptop and other accessories
HomeFit© is delivered fully assembled
HomeFit© is delivered in a cardboard box
STEP ONE: SPACE SAVING
HomeFit has a width of only 105cm and a depth of 30cm, and is the ideal solution for those looking to maximise space at home.
STEP TWO: WORKING
HomeFit allows you to work in comfort in any area of your house.  Easy to set up and co-operative with a modern effective working style.
STEP THREE: SIT/STAND
The easy to use height adjustable mechanism allows you to take a break from your chair and benefit from a healthier environment.
HOMEFIT: HEALTHY WORKING
HomeFit offers us the benefit of working more healthily, utilising the easy to use sit/stand function.  Standing at our desk, even for a little bit every day, is proven to improve our efficiency and productivity as well as offering long term health benefits.