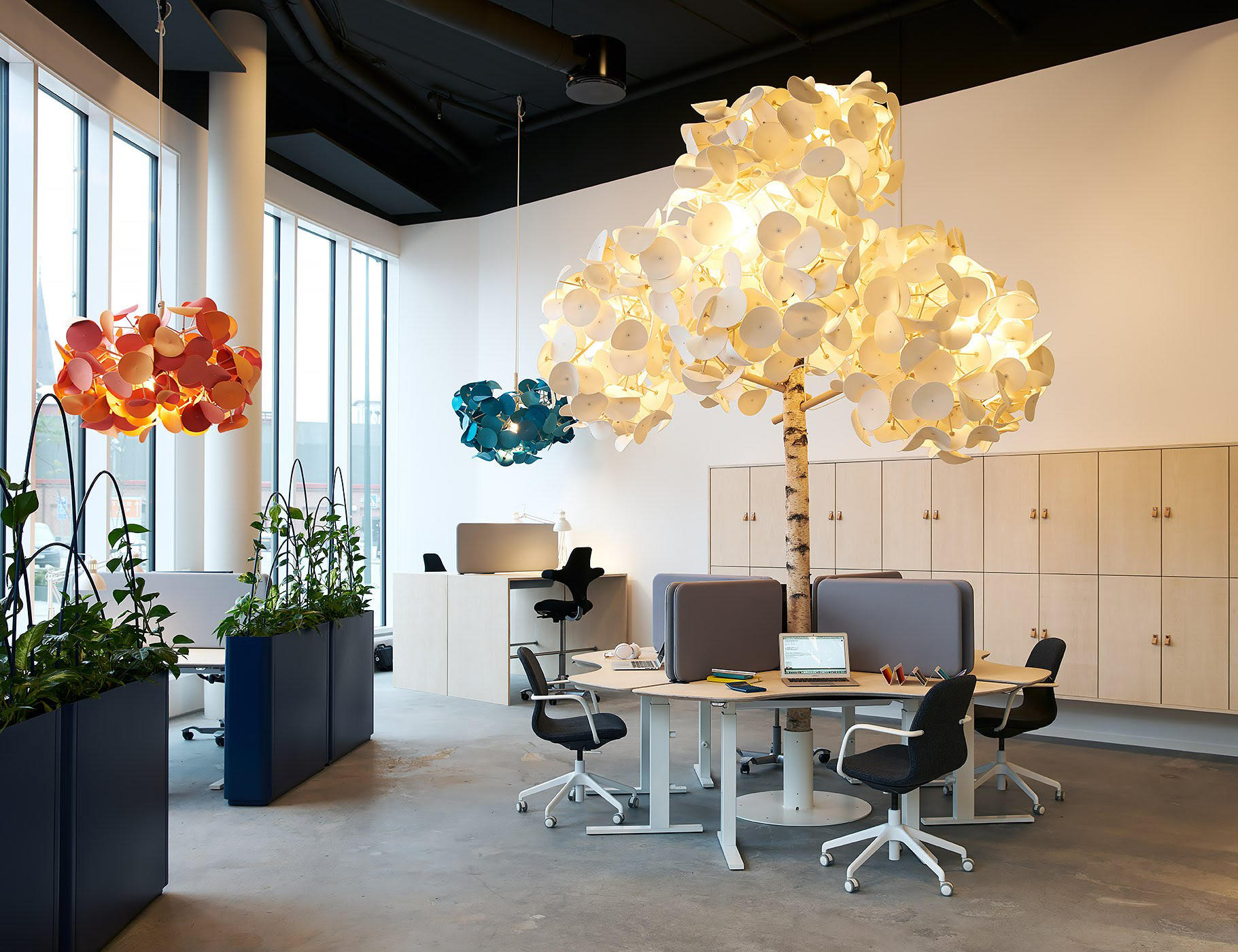 Leaf Lamp Series
The Leaf Lamp is an ambient and acoustic lighting solution that mimics the organic designs found in nature and is made entirely of natural materials that offer flameproof and sound-absorbing qualities.
Office, Meeting, Waiting & Reception Areas
The Leaf Lamp Series is ideal for a range of modern environments, the versatile and flexible nature of the system means it can be tailored to the needs and requirements of your space.  Whether the pendant suspended from the ceiling or the fabulous tree solution, the light, sound and visual benefits of the Leaf Lamp Series make it a highlight of any innovative space.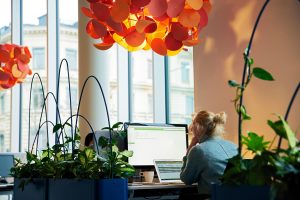 Leaf Lamp Pendant
The Leaf Lamp Pendant is a modern and creative way to illuminate, excite and and enhance any waiting or reception area.  Suspended from the ceiling the Pendant offers numerous solutions and can be positioned anywhere.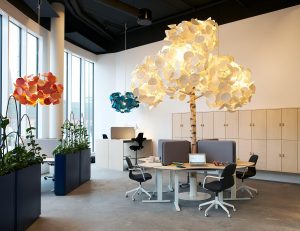 Leaf Lamp Tree
The Leaf Lamp Tree is a wonderful solution for modern offices, waiting areas, receptions and much more.  The trunk and branches are made from Swedish Birch, there is also a metal trunk option available in a range of colours.
A-Class Sound Absorption 
The Leaf Lamp Tree offers A-class sound-absorbing qualities – the foliage forms a soft labyrinth of wool felt.  The foliage in the Leaf Lamp Series is available in a wide range of colours and the trunk is available in Swedish Birch or metal in a variety of colour choices.  Create your ideal solution exactly the way you want it.