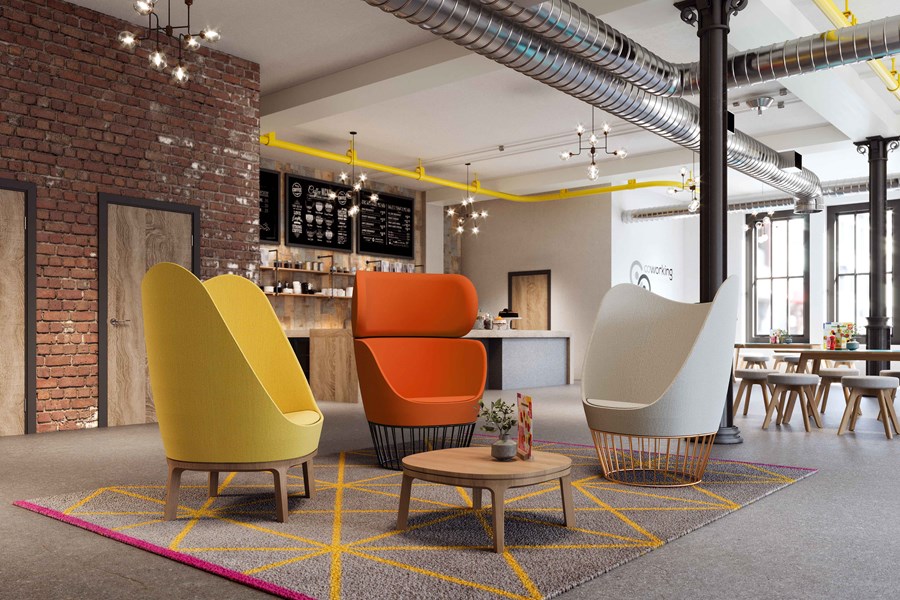 DIXI Statement Seating
Dixi is a striking, statement seating range that combines high back acoustic privacy with incredible design. All chairs in the range are fully upholstered and available in a wide range of bases including fixed, swivel, cage and wood.
MUSE Acoustic Seating
The Muse Range is a combination of statement seating and private acoustic booths.  The enclosed high back privacy booth creates a secluded space by minimising visual and noise distraction.
DISHY Breakout Seating
The Dishy range is ideal for any corporate or hotel environment. The Dishy wood frame gives the design a new classic twist. High or low-backed lounge chairs boast a selection of bases from the wooden frame, to swivel or four-legged bases in chrome and powder coated steel.
LOFT Modular Seating
Loft is an innovative, modular sofa system that lets you combine the individual units in multiple shapes and configurations. Loft is comfortable, stylish and invites you to relax, lounge, play and have fun.
HAVANA
Havana is a classic armchair that has been given a super-modern makeover with rounded, dynamically designed details that don't compromise on comfort.  The steel legs come lacquered in white, grey and black or with copper finish.
MOAI
Moai as a retreat from the hustle and bustle of daily life. It is designed to close comfortably around you when you sit in it. It acts as a quiet little room on four legs that lets you have some peaceful moments for yourself.
WORKSPHERE
Worksphere has been designed to combine the flexibility required to meet evolving business needs, whilst simultaneously empowering the individual to optimise their productivity and well-being.
INKA
With strong lines and striking features Inka is the epitome of high quality, Italian design. From high back sofas and chairs to bench systems it is a versatile and flexible range.