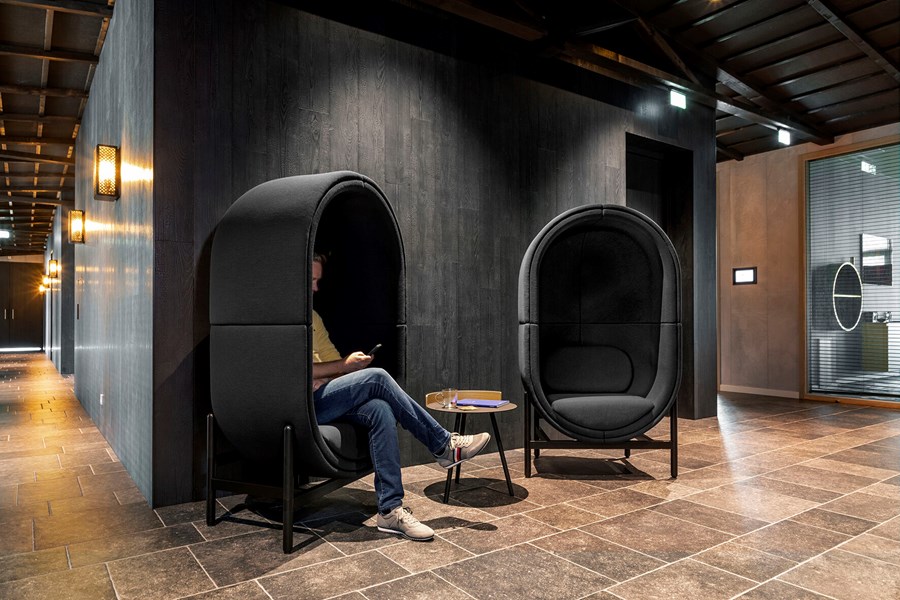 Semi-Privacy in Social Settings…
Inspired by a cocoon, the style and practicality of Capsule delivers security, comfort and creativity.  In busy, significant environments Capsule is a modern seating solution that offers privacy without being kept cut off from your surroundings.
Making the most of your Space…
Capsule makes it possible to make phone calls, read, work or study without being disturbed. Additionally, Capsule absorbs ambient noise, which benefits the overall acoustics in the space.
Sofa and Chair Options…
The Capsule range consists of a single seat or two seater sofa which can be used individually or in collaboration to create stunning, semi-private solutions for staff, visitors or clients.
Open or Semi-Private Options…
Such is the flexible nature of Capsule that it come as either a half height or full height seating option.  This allows you to create a breakout or semi-private space, or a combination of both.