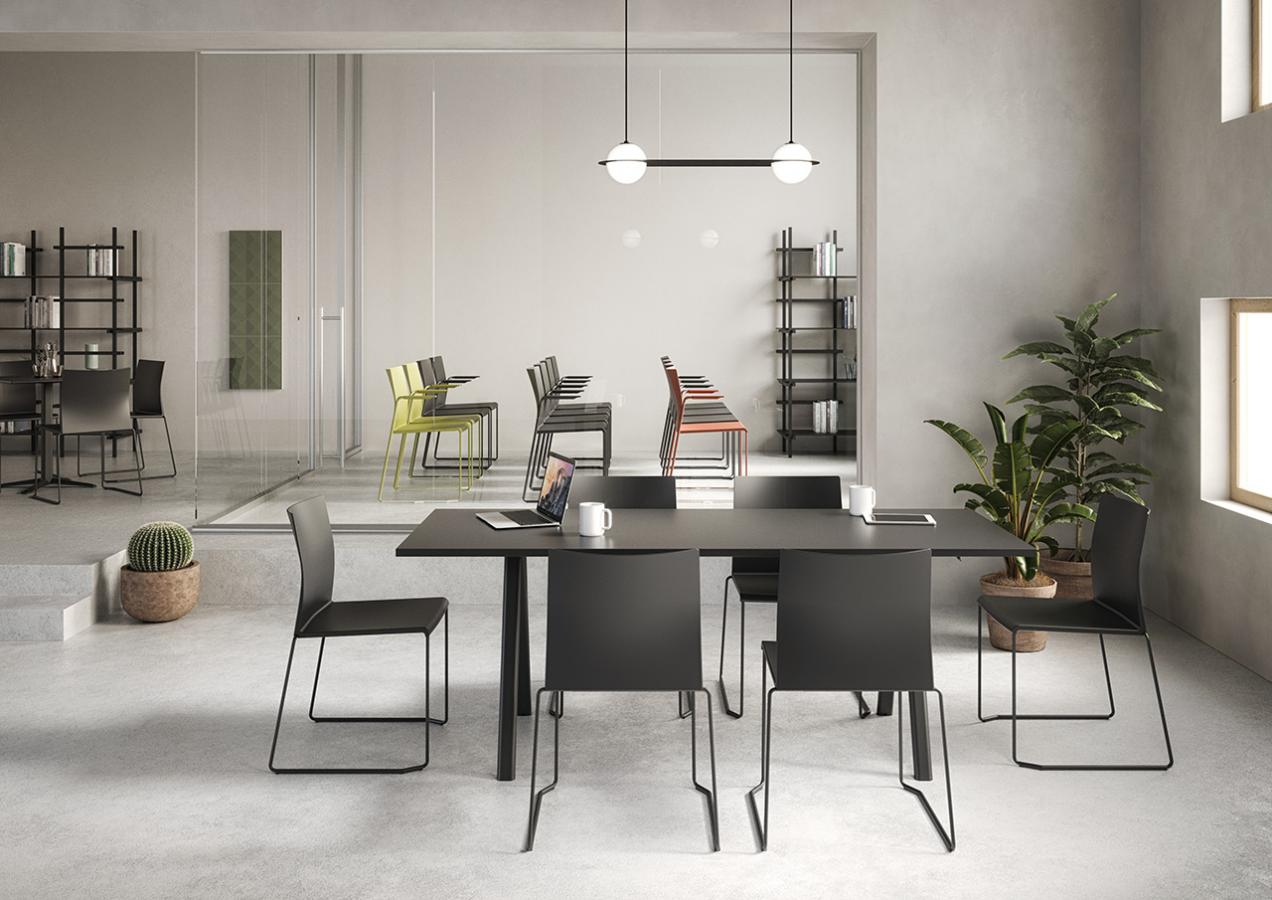 • Practical, comfortable and stylish, the versatile, award winning Artesia Chair is ideal for many modern spaces.
• Artesia achieves maximum stability in use and is assembled without any screws.
• Artesia is also available with armrests, linking mechanisms,
• An anti-panic writing tablet that can be hooked and unhooked as necessary,
• Artesia is stackable 20 high on the ground and 50 high on a trolley.
• A trolley with a handy grip-rail and equipped with four self-braking wheels.
Meeting Chair                            Modern Range of Colours
Breakout Chair                          Flexible Stacking Chair