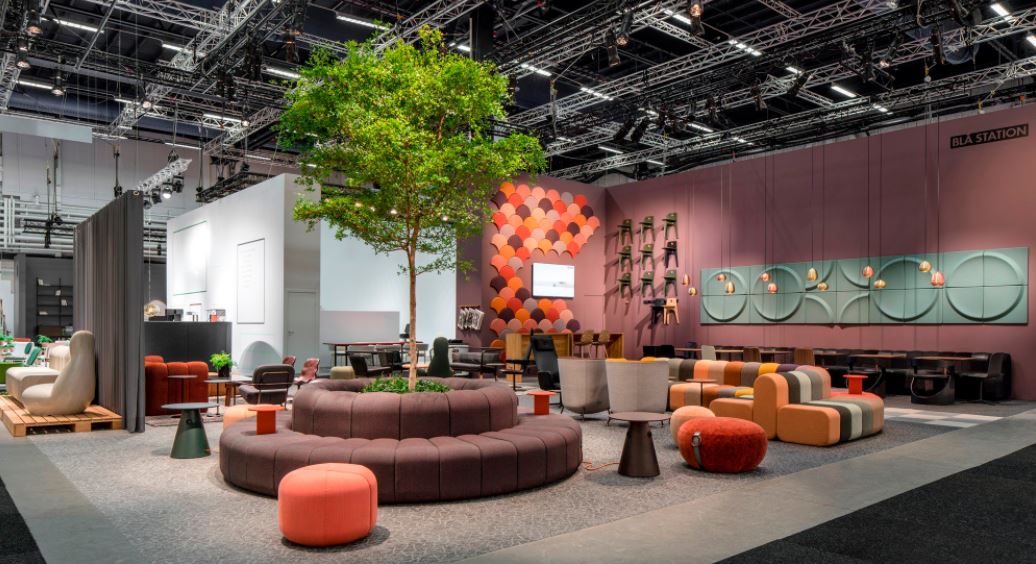 Many of our wonderful suppliers recently exhibited at the always innovative and highly creative Stockholm Furniture Fair.  We work closely with some of the biggest manufacturers in the United Kingdom and Europe, suppliers whose core values are aligned with our own: quality, creativity and innovation.
Bla Station – based in Sweden, Bla Station are at the forefront of classic Scandinavian design and, among other things, innovative seating systems.  Bob (pictured above) is a fantastic, flexible and fun seating solution that comes in endless configurations allowing you to create the space you want.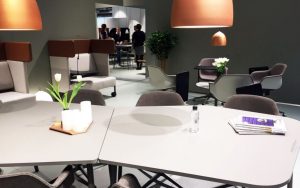 Ocee Design – based in the United Kingdom Ocee Design are a leading manufacturer of seating, tables, acoustic booths, screens and much more.  We work closely with Ocee Design to ensure we are giving our clients the best quality from a fantastic UK based company.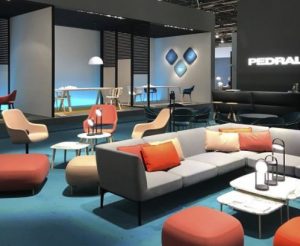 Pedrali – the epitome of stunning Italian design, we have worked with Pedrali for a number of years to bring the latest trend-setting Italian furniture to the UK and Irish markets.  From diverse seating such as Plural (pictured above) to the latest in outdoor furniture, the name Pedrali is synonomous with quality.
At Work Rest Play we work exclusively with the best manufacturers in Europe and the United Kingdom, we align ourselves only with those who strive towards excellence and also believe in creating inspirational spaces.  These alliances allow us to have a product portfolio that, in Northern Ireland, is second to none.