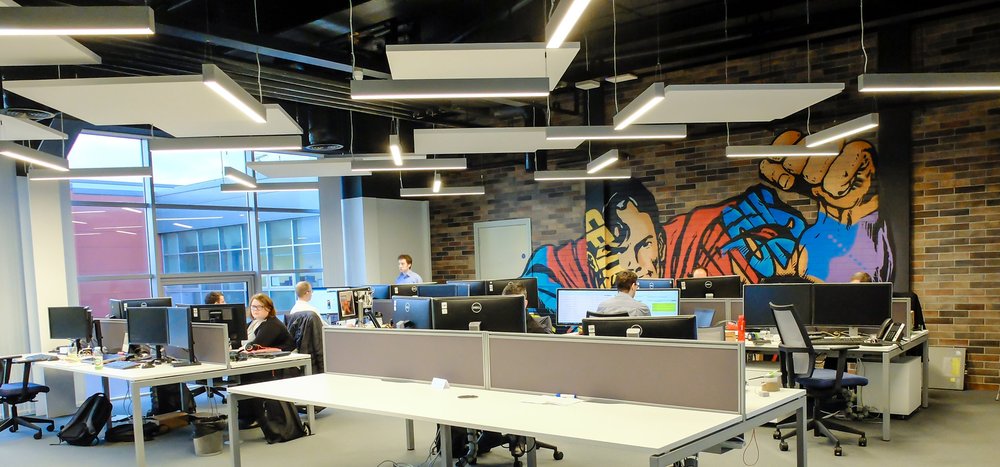 There are numerous challenges facing interior designers and furniture suppliers in 2017.  From a constantly evolving marketplace to the ever increasing expectancy levels of customers, it is easy to see why creating inspirational spaces each and every time is not as straightforward as some (ourselves included) make it look.
Here at Work Rest Play we have a portfolio and a design team that create contemporary environments across an entire spectrum of sectors.  We work with charities, schools, libraries, universities, hotels, restaurants, tech companies and much more throughout the UK, Ireland and beyond.
Each of the companies, organisations and people we deal with have different requirements, different expectations and a different view of what they want.  Therefore, we approach every project with a fresh perspective, we listen to our clients and we work with them to create an outcome that surpasses even their best expectations.
Whether it is quality of product, quality of service or quality of design we believe that ultimately what enables us to create inspirational spaces in such a diverse way is our quality.  Our clients benefit from the latest in modern furniture combined with innovative design and service levels that are second to none.
Product Quality
With a product portfolio that is unrivalled, we are able to offer our customers a multitude of solutions across a spectrum of both price and style.  We work exclusively with the best manufacturers in the UK and Europe.
Design Quality
Our design team offer a comprehensive service that includes advice, consultancy, drawings, plans, 3D Visuals and walkthroughs.  Whether creating a concept from scratch or working to a brief, we specialise in creating inspirational spaces.
Quality of Service
We carry through our commitment to quality throughout every level of our company, including quality of service.  We are committed to completing every installation on time, within budget and to exceeding the expectations of our customers every time.