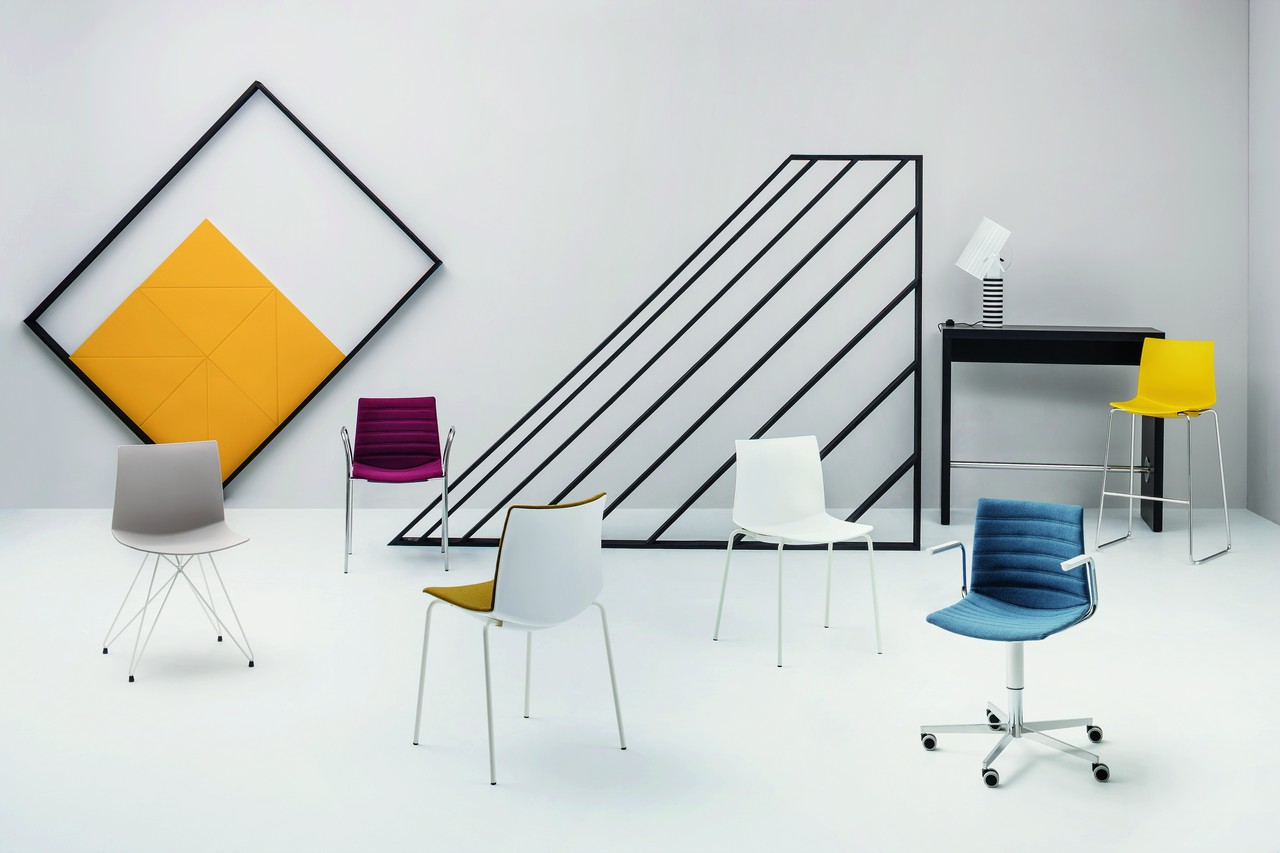 A Contemporary, Flexible & Diverse Range…
Kanvas is a contemporary, lightweight range of chairs and stools. Its slender, lean design and gloss finish are subtly inspired by the beauty of neoclassical sculptures.
Multiple Versions, Frames & Finishes…
Available in a range of colours, finishes, frames, sizes and shapes, Kanvas is a flexible and creative solution that can be tailored to your specific requirements. 
Ideal For a Range of Environments…
From casual meeting areas to breakout spaces, canteens to cafes, and everything in between, Kanvas is the perfect chair for a wide scope of environments. 
Kanvas in Action: QUB Mulhouse Building…
Work Rest Play recently installed the Kanvas chair on a sled base with an upholstered seat and plastic back in white in the Mulhouse Building on behalf of Queen's University, Belfast.
Kanvas Configurator
https://configurator.gaber.it/en/products/chairs/kanvas#