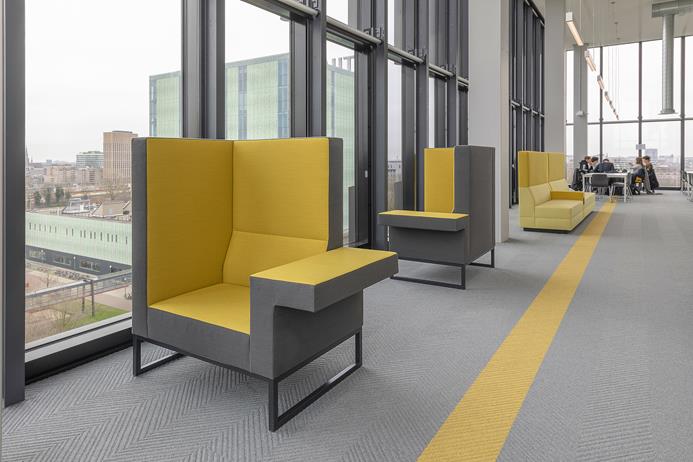 Modern Furniture Solutions
The right furniture can not only enhance the aesthetic and practicality of your environment, it can facilitate productivity, collaboration and encourage social integration.  We offer a wide range of modern furniture solutions ideal for college and university spaces.
Innovative & Flexible Spaces
Education environments require quality, durability and flexibility.  We have a variety of solutions which encourage and facilitate innovation, collaboration and productivity while being adaptable to changing requirements.
Meeting & Collaborative Options
Hilly, pictured above, is just one example of the modular and collaborative seating have installed in many education institutions across the UK and Ireland.  With endless configurations, multiple fabric choices and options for integrated technology, you can create the ideal solution for your space.
Statement Seating
We offer a wide range of iconic statement seating such as Capsule, pictured above.  Available as a one or two seater pod, Capsule is available in a variety of fabrics with options for integrated technology and lighting.
ACOUSTIC SOLUTIONS             PRIVATE STUDY
FLEXIBLE CLASSROOMS   BREAKOUT SPACES