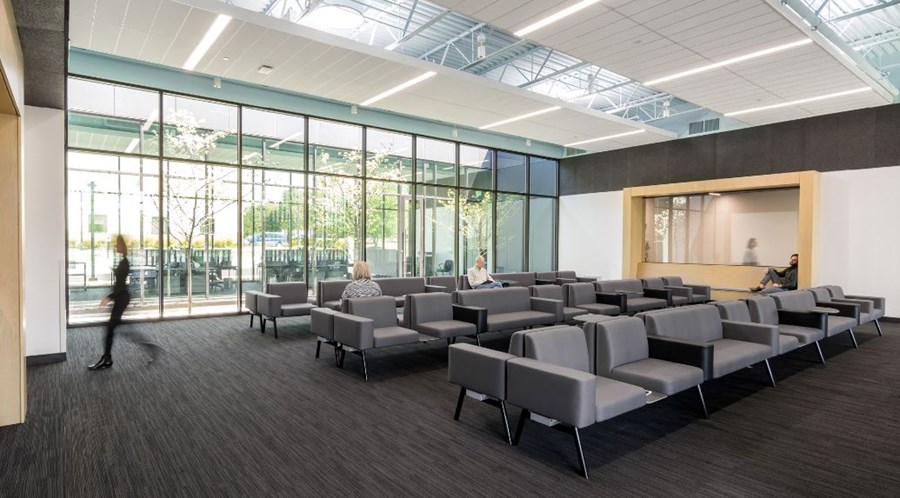 Healthcare Solutions!
Every setting comes with its own unique requirements when it comes to furniture, this is certainly the case when it comes to the healthcare sector.  We have a range of furniture which is practical, modern and meets the specific needs of health and social care settings.
Anti-Microbial Fabrics & Vinyls
The unprecedented times with live in have placed a new emphasis on issues of hygiene and sanitation. Our manufacturers have looked closely at what we can do to make our upholstery as safe and as easy to clean as possible when it comes to infection control.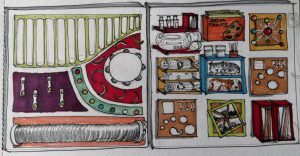 Dementia Friendly Sensory Solutions
Having recently installed a number of sensory walls in libraries throughout Ireland, we are now designing similar sensory solutions for nursing and care homes.  Our Dementia Friendly Sensory Solutions can incorporate a range of musical, interactive and stimulative features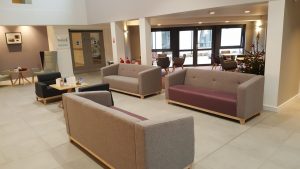 Somme Nursing Home, Belfast
Work Rest Play have worked closely with a number of health and social care venues such as the Somme Nursing Home in Belfast (pictured above) to create inspirational spaces that work well for residents, patients, carers and visitors alike.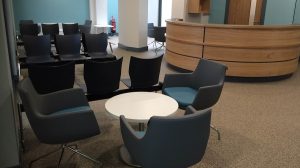 Bridges Dental Practice, Belfast
From waiting rooms to receptions, breakout areas to office furniture, we have supplied a range of modern furniture solutions to doctor and dentist surgeries such as the Bridges Practice in Belfast (shown above).
Seating for Every Scenario
At Work Rest Play Interiors, we have a wide range of seating for every and all environments, including breakout, reception, meeting, canteen, office, medical and multi-purpose seating.  Available in every colour fabric and finish imaginable, we have something for everyone and every space.