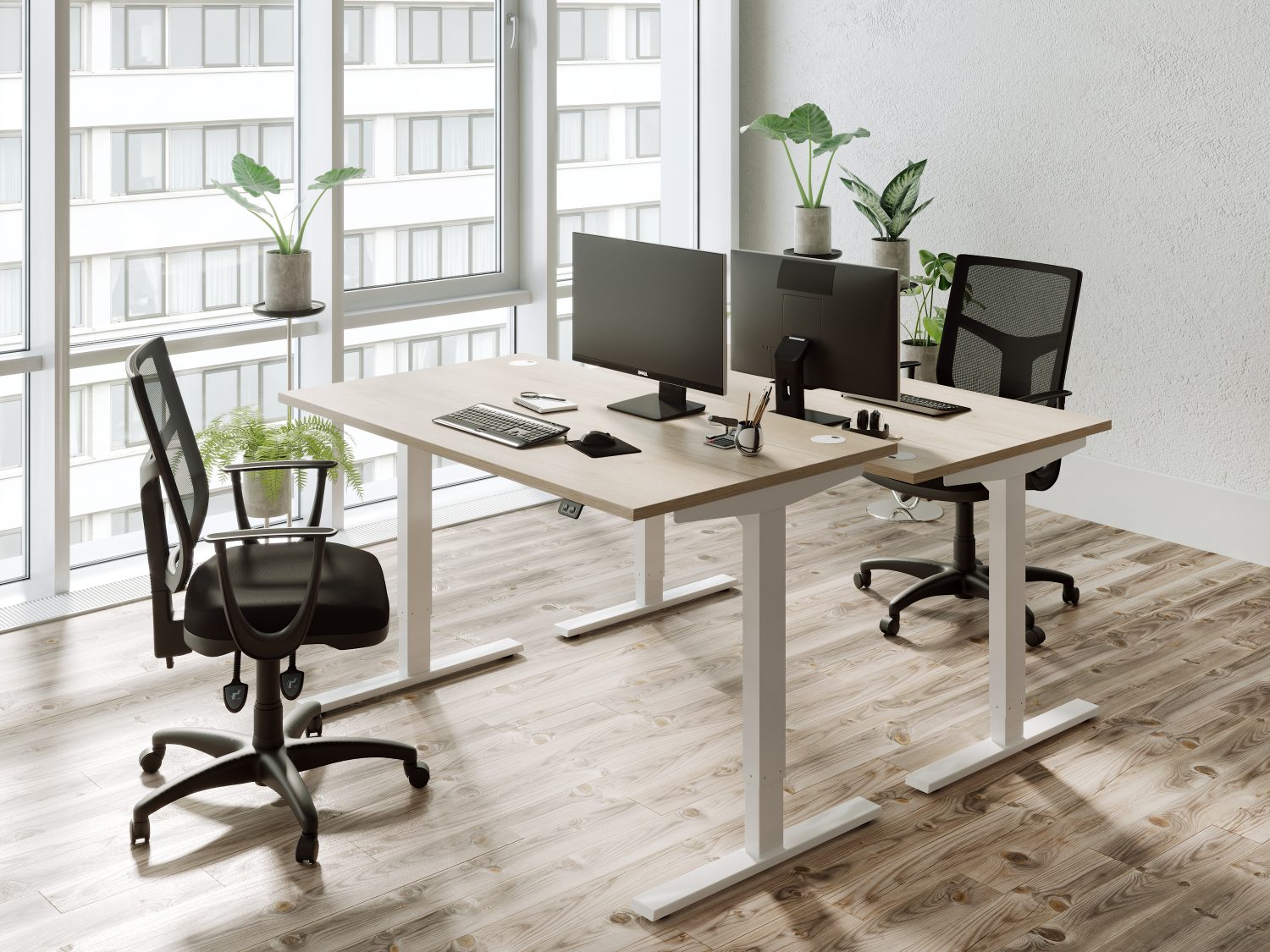 First Things First: Height Adjustable Desking
We provide a variety of adjustable height desks that allow the user to select a working position that is ideal for their body. Studies have shown employees who alternate between a sitting and standing position will  be healthier, happier and more productive due to these benefits:
More Energy…
Reduced Fatigue…
Less Chance of Injury…
Less Risk of Serious Illness.
Next Step: Ergonomic Seating
Our wide range of ergonomic operator chairs provide lumbar support and provide the following health benefits:
Reduces Pressure on the Hips…
Reduces Back Pain…
Eliminates Problems with the Neck…
Supports Posture.
Finally: Working from Home in Style!
Gone are the days when we had to choose between style and functionality, our portfolio of modern office furniture is both contemporary and practical.  Create and maximise your home office space with our latest products below.
Introducing our New Catalogue!
Our new catalogue is a comprehensive priced overview of our Desking, Operator Chairs, Storage, Tables, Seating & much more.
Get your online version below or contact us for a hard copy, and place orders from our stocked collection today.
Download yours here: https://bit.ly/2W9mnrw