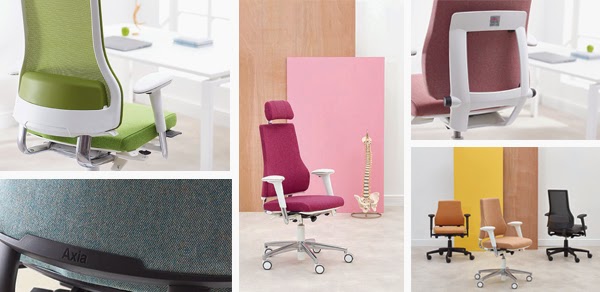 At the Furniture Shop we supply a wide range of Office chairs to suit any contemporary environment. Our chairs are specifically designed to increase comfort, work product, practicality and versatility.
Our range has everything from a standard Operator chair to an Executive, Smart, Ergonomic chair. We cater for all possible work-spaces.
Basic Operator chairs are great for any office environment, but sometimes you need something more extravagant, our range of Executive Seating will provide something suitable for business meetings, corporate meetings, and individual Executive offices.
When buying an office chair there are a few things you must consider:
The look of the chair; does it match your office style?
Size; will the chair fit in your space?
Do you want your chair to have an adjustable back and height?
How long will you sit on the chair? If you use your chair for an extended period of time you should consider a chair with built in ergonomics to ensure maximum use and comfort without effecting your well-being.
Ergonomics is key
Ergonomics is the use of scientific information in the design and creation of objects and environments, making them more comfortable, more efficient and more practical in a work environment.
Ergonomically designed Office chairs provide stable body support for a range body postures.
Benefits of Ergonomics:
Provides posture support, reducing the strain on your muscles.
Circulation, especially to your legs is not restricted
The natural S-shape of your spine is maintained without the need for muscular tension.
Work comfort promotes Work Product
All of our Office chairs maximize comfort without sacrificing functionality, leading to more effective workers.
What to look out for:
Seat Surface: An Office chairs surface should be padded firmly to support you, but be soft enough so that you don't feel the hardness of the chair frame on your pelvis.
Seat Angle: A tilting chair allows for different postures. Always keep a 95° angle so that there is no compression in your chest & abdomen. Opening up the angle between your chest and thighs increases blood flow and ensure better breathing.
Seat Armrests: Adjustability is key, the modern work-space requires you to be in various positions throughout the day, make sure your Office chair has the ability to adjust armrest height and depth.
Seat Toggle:

Height – Your feet should remain flat on the floor without any strain on your muscles, otherwise you restrict blood flow leading to numb painful legs. Elbows should rest just above the table top.
Depth – Appropriate back size and shape are essential to support your lumbar. Sitting right back in your chair decreases the strain on your knees.
It's important to take breaks from long-term sitting. Short and frequent with some stretching helps you both mentally and psychically, contributing to a more effective work day!