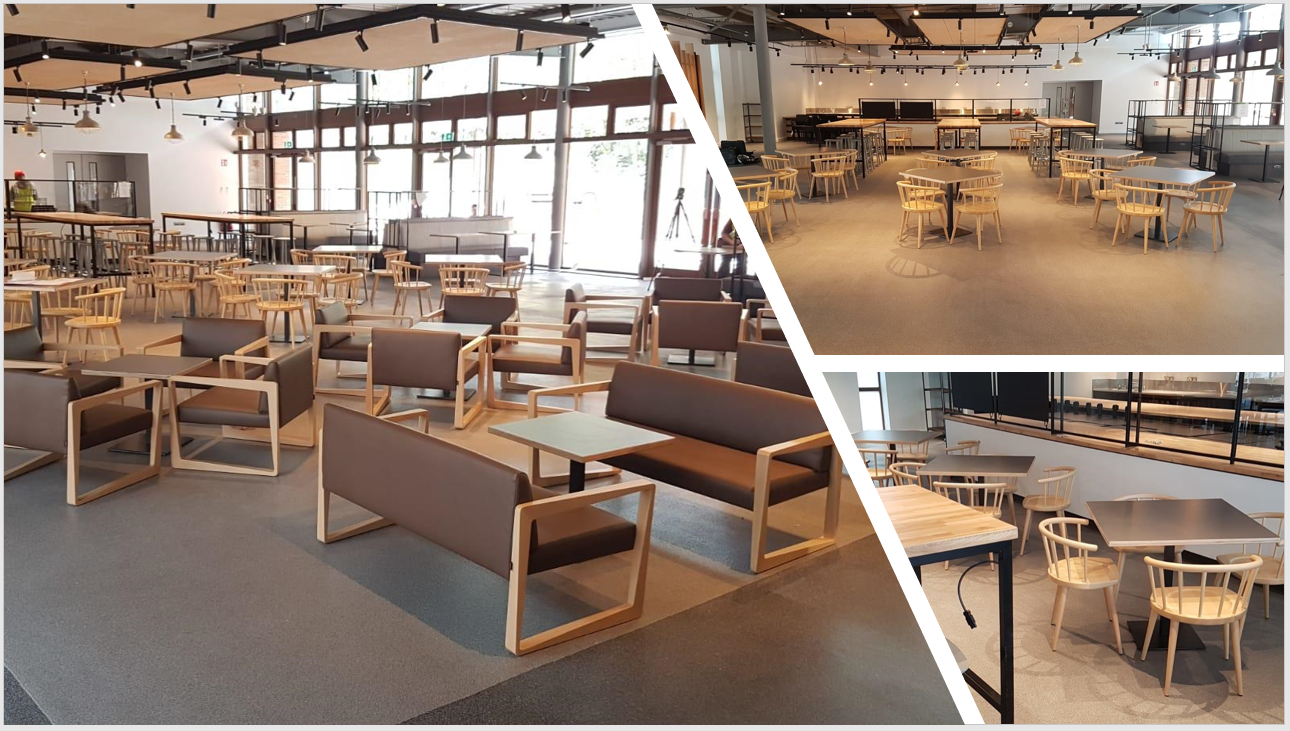 The Historic Johnstown Castle!
Located near Wexford Town, the iconic Johnstown Castle and Gardens provide a spectacular setting which is steeped in history.  The beautiful ornamental gardens provide which home the Castle are popular among those looking to have a picnic or go for a walk through nature.
Johnstown Castle Visitor Centre!
Work Rest Play Interiors won a competitive tender to supply the Johnstown Castle Visitor Centre with a range of breakout, meeting and hospitality furniture including tables, chairs, benches, stools, storage, bespoke solutions and much more.  The end result was a wonderful new facility for visitors to enjoy while at the Castle.
Creating Inspirational Spaces That Last!
Our furniture not only helps to create a stunning interior that welcomes and engages visitors to the centre, it is also built to last.  High quality, durable and flexible, the Johnstown Visitor Centre consists of furniture that will look and function the same in 10 years time.