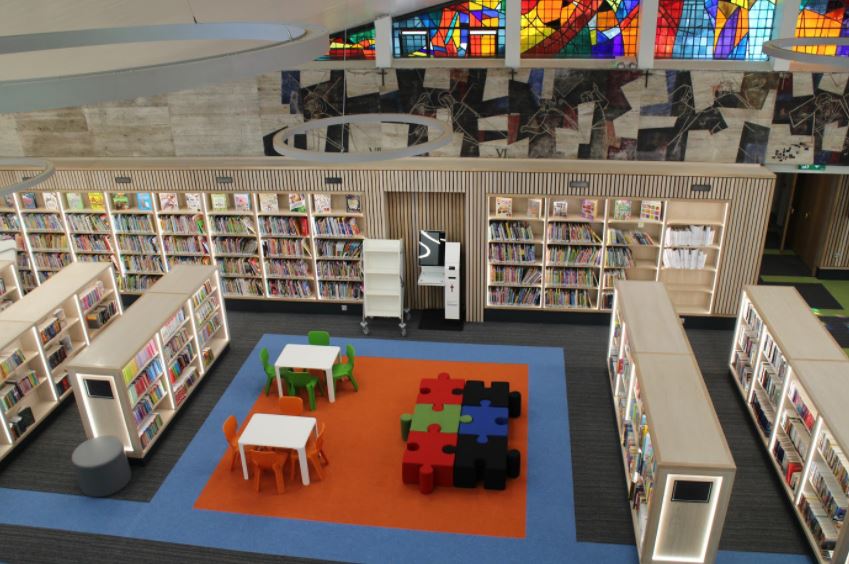 Athy Library is now officially open! 
The beginning of March saw the much anticipated official opening of the stunning new Athy Community Library.  Closed since 2015, the former Dominican Church provides a wonderful backdrop for one of Ireland's most beautiful and creative new libraries.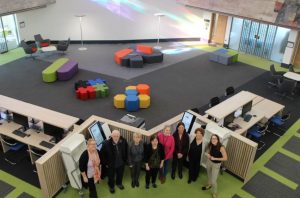 Creating Inspirational Spaces
Work Rest Play worked closely with the team at Kildare Libraries to provide a wide range of contemporary yet functional library furniture to match and enhance this wonderful space.  At Work Rest Play we have been invested in Irish Libraries for many years, creating stunning projects from Belfast to Dublin, Derry to Cork, Donegal to Wexford and many more in between.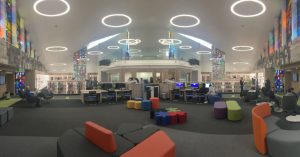 Community Spirit
The re-opening of the Athy Community Library is a welcome boost for the local community and has and will provide valuable resources to a wide demographic.  With a creative children's area, innovative teenage section and numerous areas for meeting and socialising, the new Athy Library has something for everyone.
Stunning Setting
What do you get when you combine a former Dominican Church with contemporary furniture, modern lighting and innovative use of windows? A stunning setting fit for any purpose.  This exceptional building has been utilized wonderfully well to maximize the library aesthetic while maintaining high levels of creativity and functionality.