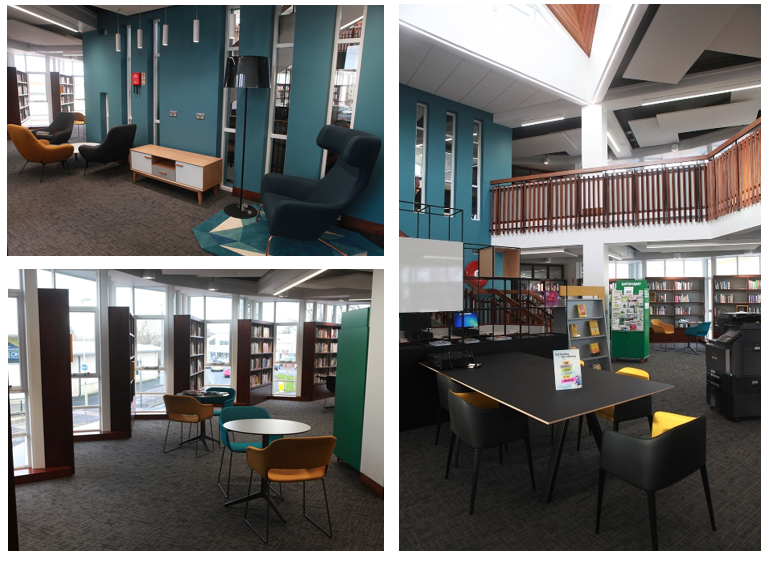 The newly refurbished Coleraine Library opened its doors to the public over the festive period for the first time since March 2017.  The wonderful new facility boasts an innovative design offering multiple services in an engaging and contemporary environment.
Work Rest Play worked closely with the staff at Libraries NI to supply, deliver and install a space that benefits the local area.  The extension has allowed for improvements to a range of modern facilities including a new multi-use meeting room, group space, exhibition space, improved study area and a heritage collection room.
From innovative display systems to contemporary soft seating, modern tables to creative lighting, we supplied and installed a range of high quality furniture which, combined with the aesthetic of this wonderful building, creates an inspirational space in the heart of Coleraine.