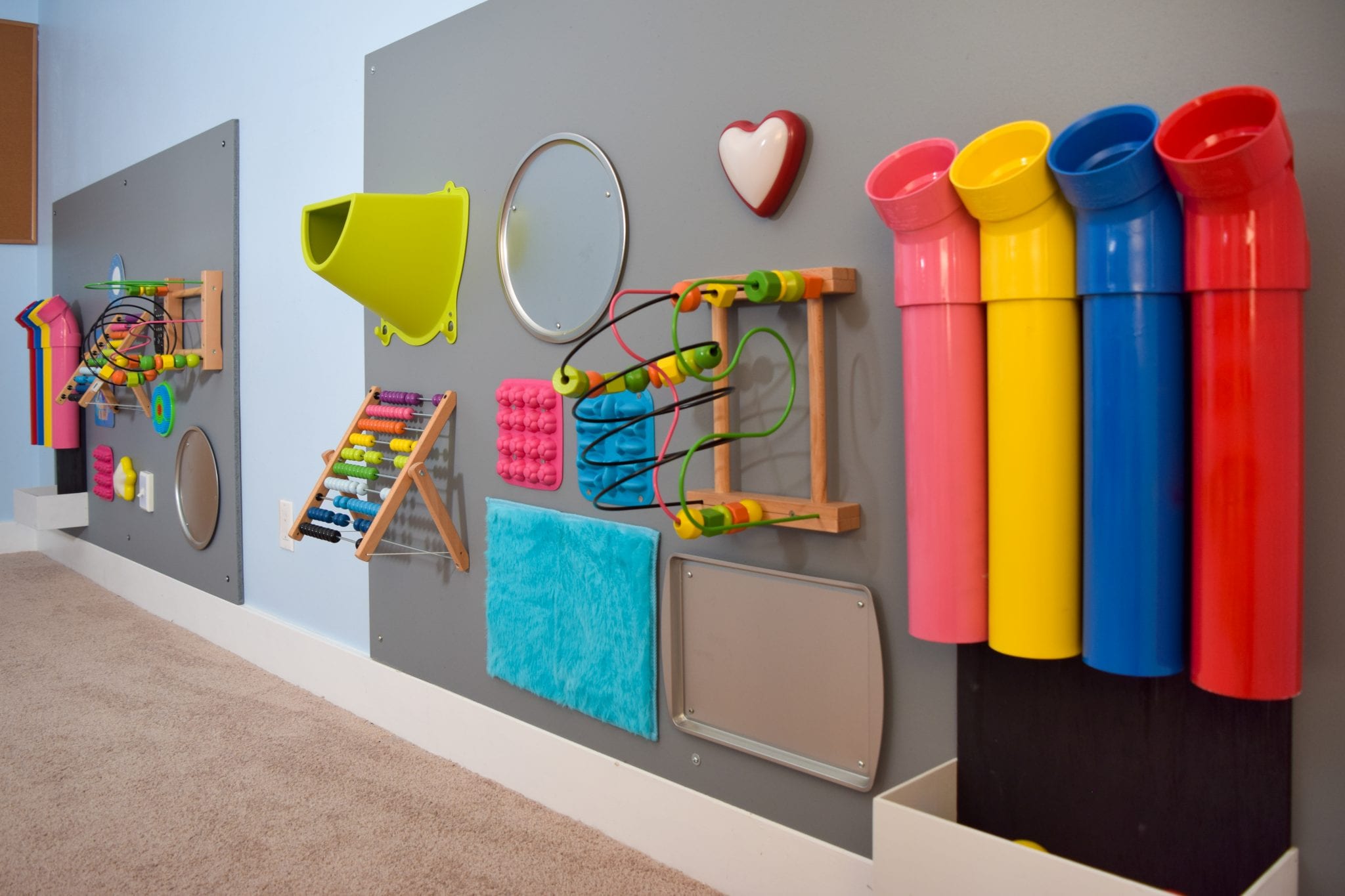 Heighten your Senses…
Sensory Walls!
Sensory Walls are the latest innovative addition to any modern library, creative spaces which allow kids to experience their senses and aid their development.  The introduction of sensory solutions allows kids to develop their senses and express themselves in a safe and creative environment.
Endless Possibilities!
The bespoke nature of our Sensory Solutions mean that the options for different elements are endless.  From puzzles to games, colours to surfaces and much more we offer a wide spectrum of elements that can be combined to create the ideal solution for the children's area in your library.
Solutions of All Shapes and Sizes!
We can provide sensory walls and solutions in a range of ways, whether this be a full wall, part wall or on shelving end panels (as pictured left).  Whatever your budget, space or requirements, we will work with you to create your ideal Sensory Space.  Bespoke in nature, our solutions are flexible, creative and functional.
Design Solutions
We will work with you and your space, right from the design stage all the way through to installation, to create Sensory Solutions that are perfect for your library.  Our design team can advise on any aspect of our Sensory range at any time.