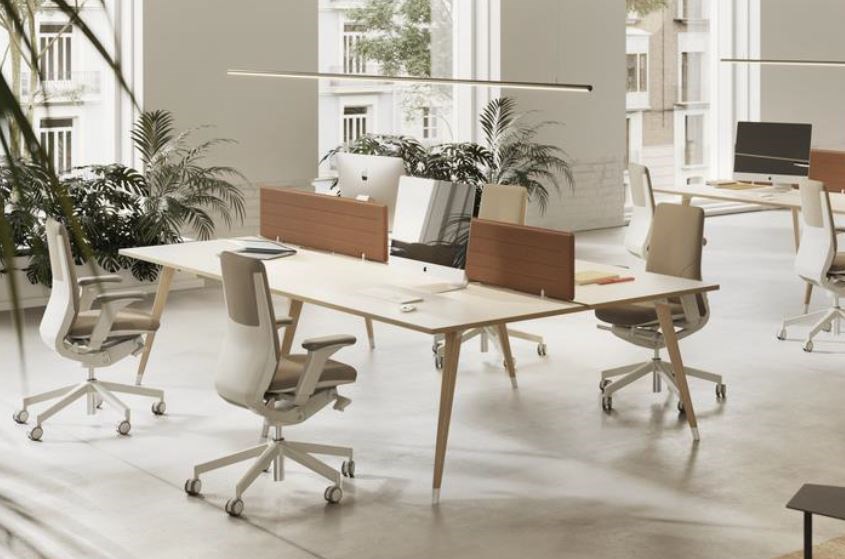 Desks, Benches and Tables…
Cooper is not your normal desking system, it is a stylish, practical and innovative addition to any working space.  Characterised by an iconic leg which tapers as it reaches the floor, Cooper is a thing of beauty.
Contemporary Wooden Leg Detail…
Distinguished by it's high quality wooden leg detail, Cooper is not your typical desking system.  Bringing together functionality and a distinctive, contemporary look, Cooper is a long lasting solution.
Flexible Desking Solutions..
Available in a wide range of sizes, finishes and configurations Cooper is a flexible desking solution. With multiple options for screens, cable management and integrated technology, Cooper can be tailored to your specific needs. 
Zoning and Spacing…
Combined with screens, storage and seating Cooper can be used to zone, divide and space your work environment.  The aesthetic and flexibility that Cooper offers, makes it easily combined with other products.
Cooper Meeting Table…
An extension of the Cooper Desking range, the Cooper Meeting Table is modern, stylish and flexible, making it the ideal addition to any meeting or collaborative space.