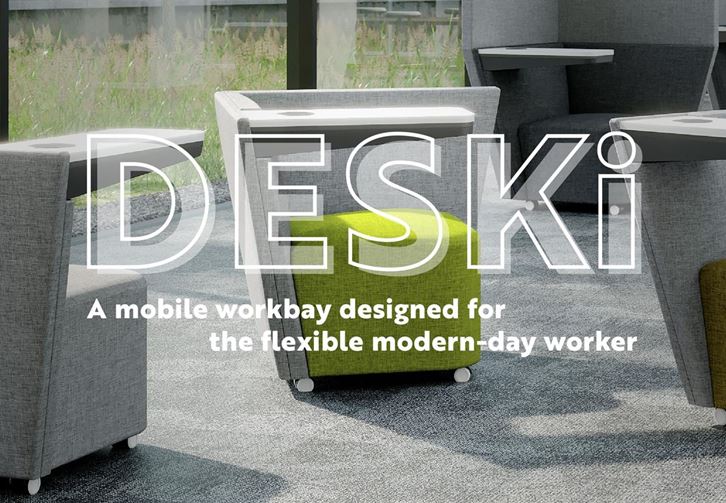 Arm Chair & Mini Workstation…
Deski fulfils the need and desire for complete flexibility in the workplace and is a key component for those designing spaces nowadays, with Deski fitting seamlessly within their requirements.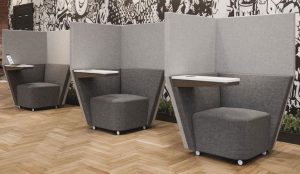 Integrated Tablet Arm & Casters…
Deski is mounted on swivel brake castors, allowing easy movement around the workplace, however, the many features to the core product are what make it stand out from the crowd.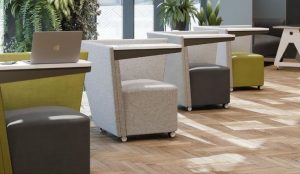 Features..
Available with low or high back surround
Integrated robust writing tablet available in black or white MFC
Simply rotate your seating position to engage with the tablet arm
Writing tablet supports a standard sized laptop
Tablet arm made from MDF sprayed Graphite Grey
Tablet available with 80mm grommet hole
Optional wireless charging facility
Fitted with swivel brake casters
Dual upholstery available
Available in a wide range of fabrics and vinyl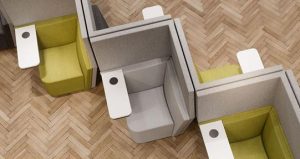 Ideal for any Modern Space…
Innovative, flexible and more relevant than ever, Deski is ideal for a range of modern settings.  From the office to university, the library to reception areas, Deski satisfies a range of requirements.