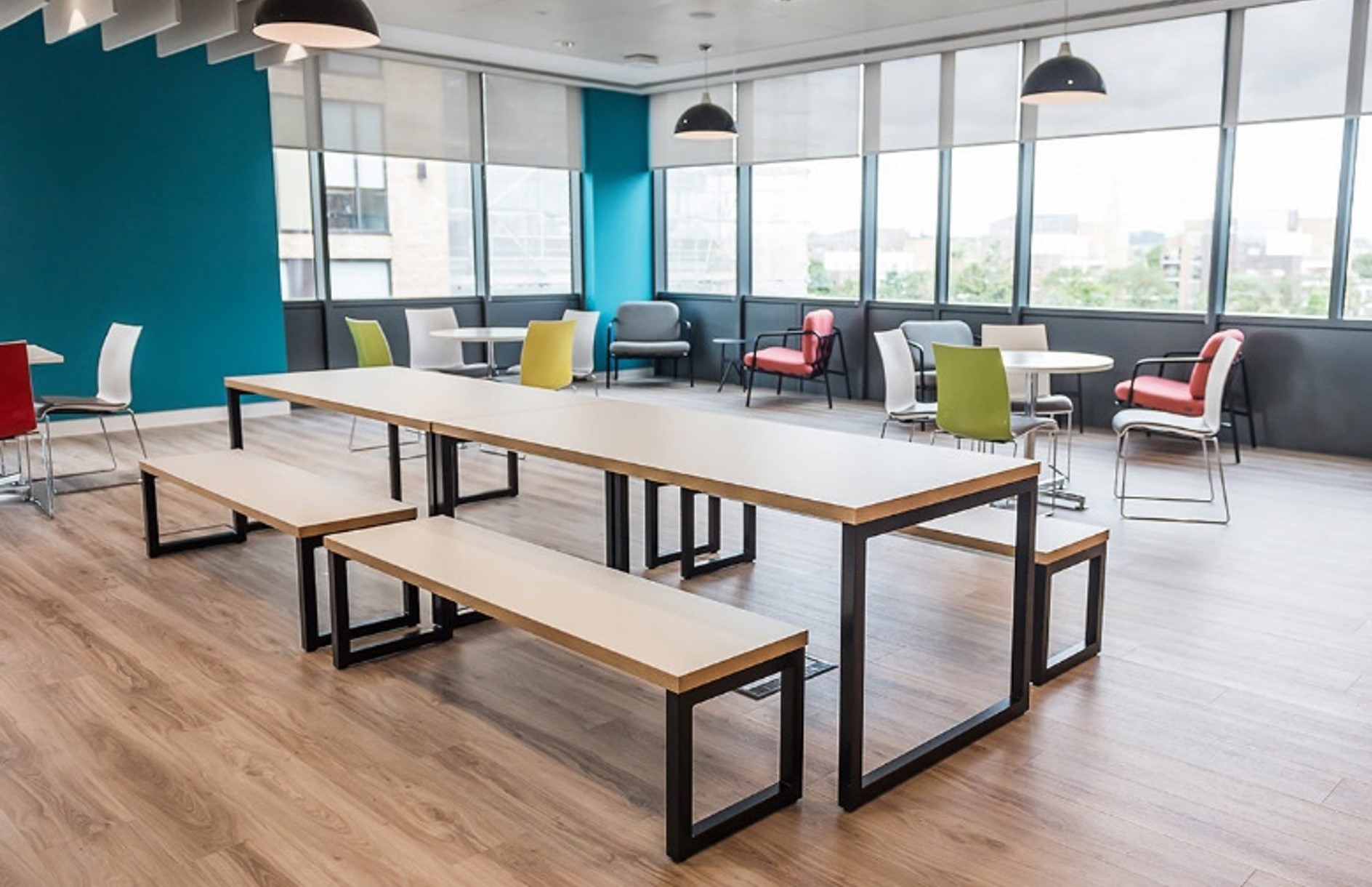 High Quality Benches and Tables…
Axiom is a modern, stylish and clean lined table and bench set, with fully welded frame and bench loop leg. Stylish and functional, Axiom is suitable for a wide range of spaces.
Social & Meeting Spaces…
Manufactured with sturdiness and strength in mind the Axiom is a vibrant and ideal choice for high usage areas such as education and commercial breakout and informal meeting areas.
Sizes, Shapes & Heights…
Axiom can be provided in a wide range of top sizes and shapes as well as heights at both dining and poseur table level. Due to it's simple and classic design, Axiom is a flexible solution.
Axiom in Action: Translink, Milewater…
We have installed the Axiom range in a number of locations including the Milewater Service Centre for Translink, this consisted of a variety of high and low tables.
Top and Frame Options…
Axiom is available in a wide range of wooden top and metal frame colours suitable for both indoor and outdoor use. Axiom can be tailored to your specific requirements.