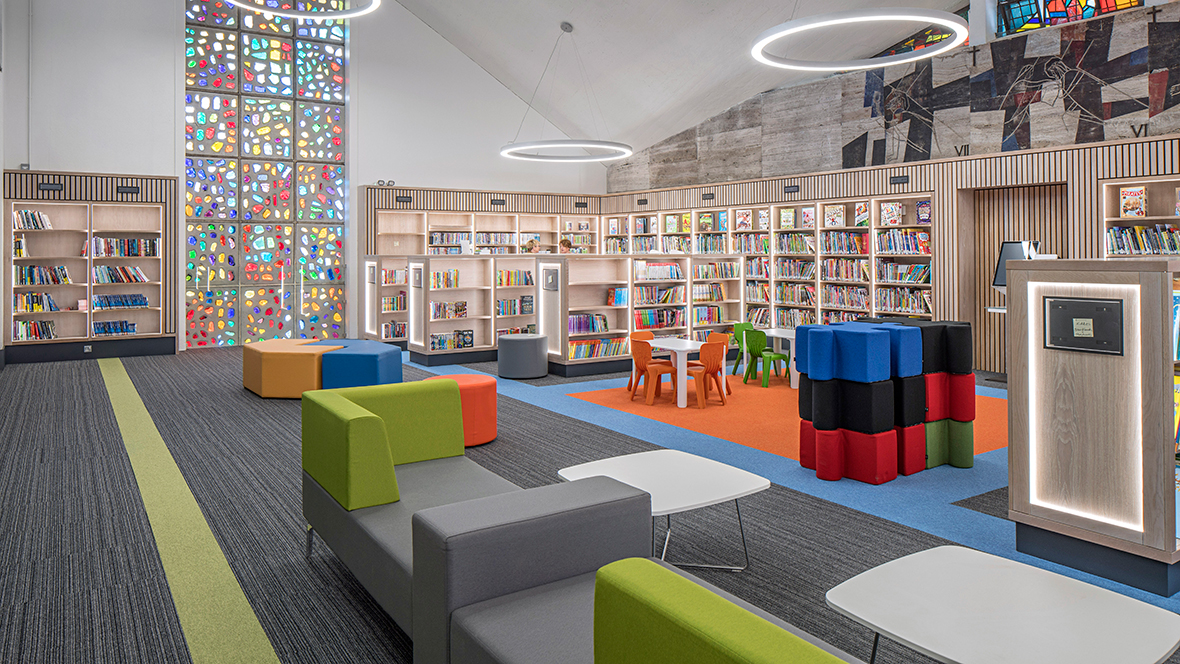 Modern Library Spaces…
During these challenging times, many of us are missing the many benefits of visiting our local library to read, study, socialise and work.  This time, however, is the perfect time for libraries and librarians to make the most of their library space.  Whether this is a complete refurbishment or just enhancing what is already there, we work closely with librarians to create inspirational library spaces.
Complete Library Solutions…
At Work Rest Play we offer a wide range of library furniture, shelving and associated items.  From single tables, chairs and shelving units to bespoke solutions and total library fit out, we offer excellent quality at an affordable price.
Range of Shelving Solutions…
Library shelving has evolved over the years, with many options, components and functions now available.  We offer a range of metal and wooden shelving solutions with an array of options for shelf type, graphics, technology and much more.
Children's
From kinderboxes to tables and chairs, soft seating to interactive solutions, we have everything you need and more to create an inspiring kids area in your library.
Teenage
Cocoon (pictured left in Ashbourne Library) offers a range of storage, display, acoustic and technological components, it is one of the many creative teenage solutions we offer.
Adult
We have a wide range of desks, tables, chairs and soft seating to create contemporary, adaptable and flexible adult and reading areas such as Athy Library (pictured left).