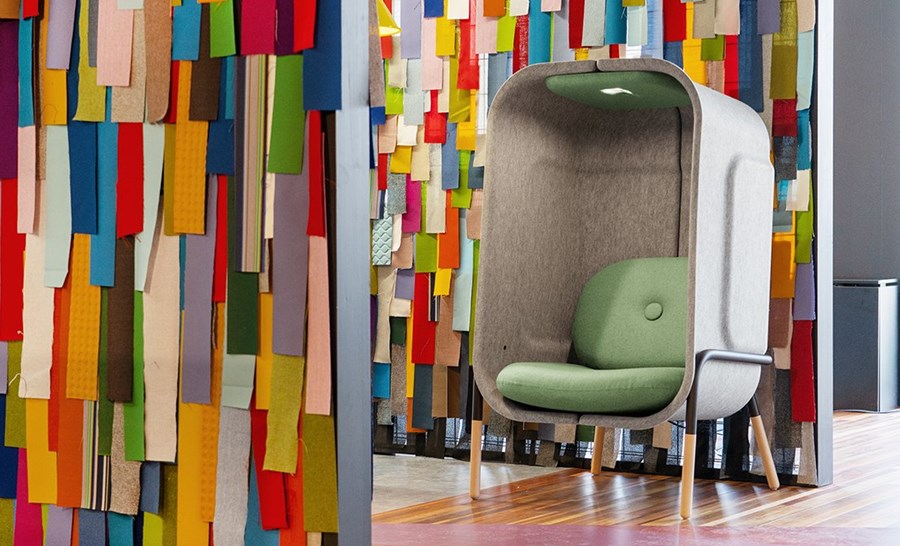 THE FUTURE OF FURNITURE
Felt is a special chair featuring a self-supporting seat shell made from recycled PET (Polyethylene Terephthalate) bottles. This innovative and modern material is good for the environment and looks and feels great.
MADE FROM PET BOTTLES
Felt is unlike any other chair, it is made from 4 layers of PET felt, making this chair completely distinctive. The sustainable material is incredibly strong, meaning full support at all times.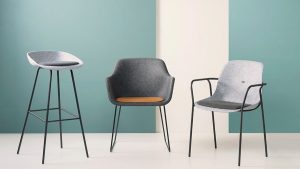 THE FELT SEATING RANGE
Available as a tub chair, meeting chair, high back chair, stool and acoustic seat Felt comes in a wide range of configurations with options for arms, different kinds of bases and much more.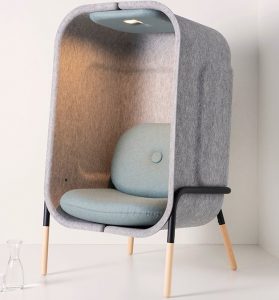 STATEMENT & ACOUSTIC SEATING
Felt is know for its sound absorbing quality, making it the perfect 'quiet working area' chair.  Available in two all-over colours: Light and Dark Grey. Choose a sustainable fabric for your seat pad to fully utilise the sustainable story.