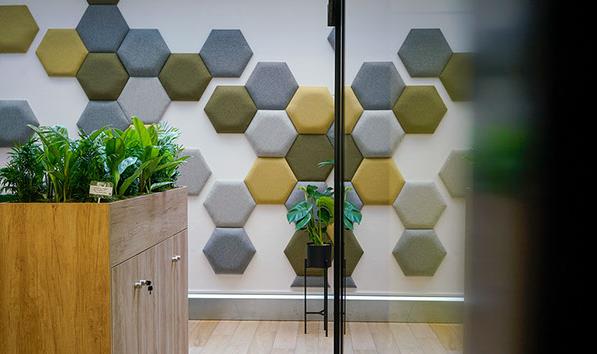 Making The Most Of This Time…
It is still a difficult time for businesses, with many employees working from home while others are beginning to return to the office. This, however, is the perfect time to maximise your office space, creating a productive and safe space for staff to return to in the coming weeks and months.
Thinking Differently…
This time away from the office gives us the opportunity to think and work differently, to create a better and more flexible space. With products like Palisades (pictured above) you can attractive and functional areas in which to work or collaborate.
Getting Away From The Desk… 
Whether it is informal meeting spaces acoustic booths or individual seating solutions we have a range of modern products that help staff get away from the desk.  This not only helps to keep staff motivated and happy it also makes social distancing easier, encourages a safe return to work
Working Smarter
Whether it is the introduction of acoustics or height adjustable, we have a range of ways for you to make you office space more flexible and more effective.
Working Safely
​Protek Desk Screens are the perfect way to get back to the office safely and effectively. Available in a range of shapes and sizes as well as options for floor screens.
Working Flexibly
​Products like Deski (pictured left) allow staff to get away from the desk, to socially distance to work with greater creativity and productivity.  Deski is easily moved and relocated.