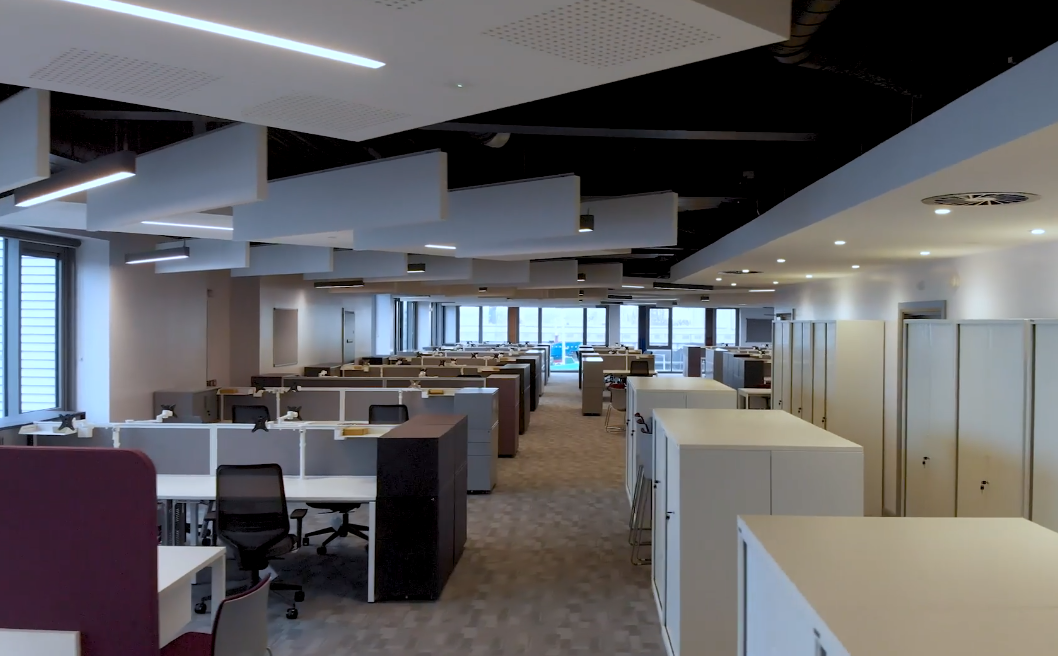 Translink and the Department for Infrastructure  have officially opened the new Milewater Service Centre in North Belfast, the main base for the wonderful Glider fleet, as well as a new hub for Translink's engineering and projects teams.
Having previously completed large scale projects for Translink, including Great Victoria Street, Work Rest Play Interiors supplied, delivered and installed considerable office, hospitality, meeting and storage furniture at the Milewater Service Centre.
To meet the changing needs of a busy office environment we supplied a range of modern and flexible office furniture including desking, operator chairs, innovative storage, meeting chairs and tables.  Contemporary, durable and innovative, we supplied a range of hospitality, canteen, cafe and breakout furniture.  This included railway meeting booths, tables, stools, breakout chairs, meeting chairs and more.
For modern, innovative and contemporary solutions for your workspace and more, do not hesitate to get in touch!