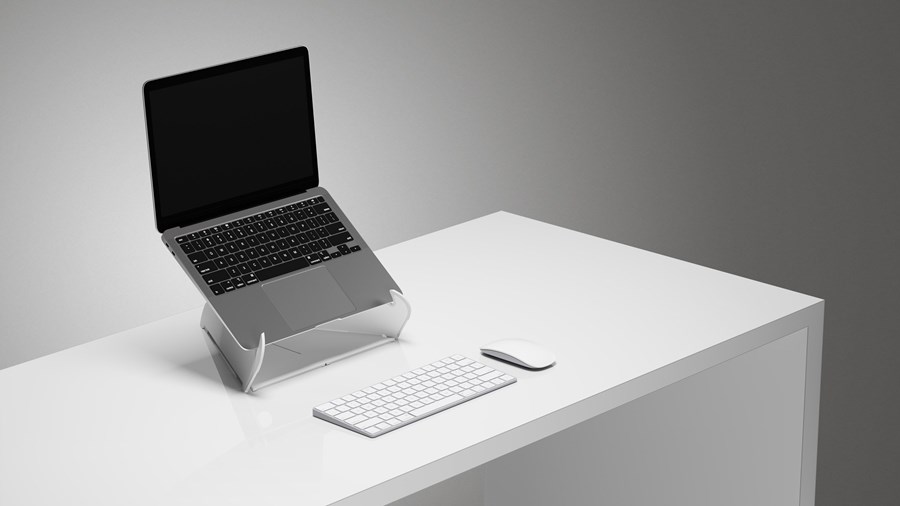 ORIPURA LAPTOP STAND…
Oripura lets users position their laptop screen in clear view while allowing enough space for a dual-screen setup with the addition of a mouse and keyboard. Slim and lightweight, you can effortlessly tuck it away in a drawer for a neat and tidy workspace at home or in the office.
LIMA LAPTOP MOUNT…
Lima Laptop Mount positions laptops at an angle that aids posture, creating healthier workplace ergonomics and freeing up desk space. In a dual set-up, it can be used with monitors up to 27 inches, and can support laptops up to 2.8kilograms.
OLLIN LAPTOP & TABLET MOUNT…
Ollin Laptop and Tablet Mount offers a stylish option to adjust the positioning of portable work devices. In either portrait or landscape mode, it supports laptops up to 2.8 kilograms and 16 inches, and tablets from 9.7 to 13 inches.
ONDO & MICRO LOOP…
Ondo seamlessly integrates into your CBS monitor arm to offer fast, clutter-free connections between your laptop and device. It neatly manages all power, data, monitor, mouse and keyboard connections.