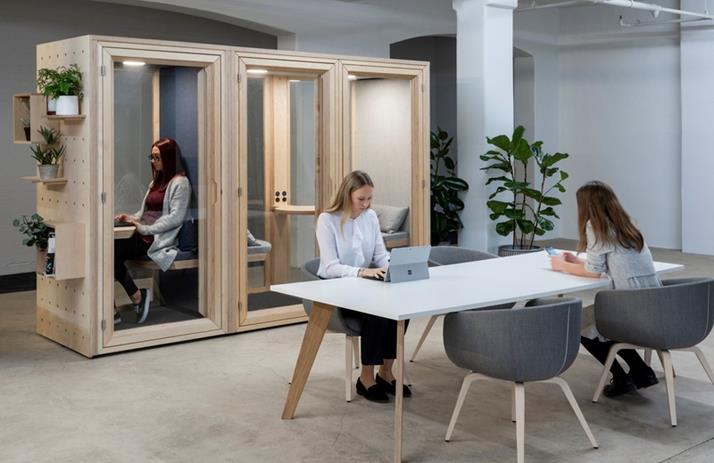 Residence…
Soundproof and acoustically tested, the Residence range provides the necessity of a quiet space within the office environment. Available in a range of sizes, finishes and configurations.
Freestanding or Built-In Solutions…
Residence can be created as a freestanding unit or integrated into existing walls or storage. We work closely with our clients to create the right solution for them.
Range of Configurations and Finishes…
Residence comes in a variety of configurations ranging from a single pod up to a run of multiple pods.  It is also available in a range of colours and with a number of accessories.